Anton Kolomyeytsev
CEO, CTO, and Chief Architect,
StarWind Software Inc.
IT engineer and entrepreneur from Ukraine with a track-record of excellence in the areas of storage virtualization and hyperconvergence since 2003. Started out as a Windows kernel engineer and chief kernel architect, further created the iSCSI storage and SAN software, and now owns and drives the vision, business strategy, and technology behind StarWind.
Artem Berman
Chief Operating Officer,
StarWind Software Inc.
Serial entrepreneur with almost 20 years of experience in building and advising globally successful software companies with firsthand and deep knowledge of the IT market and its economics. Founder of a number of profitable companies in the technology industry. Responsible for managing the worldwide sales and operations for StarWind.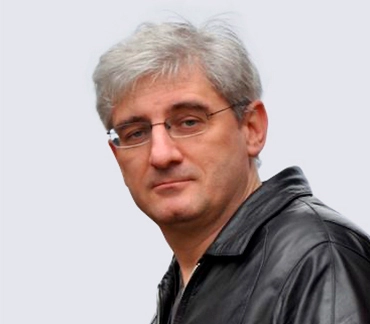 Dmitri Dubograev
Founder, Managing Partner,
and CEO, femida.us
American lawyer of Belarusian descent with over 25 years of experience in commercial and copyright law with a focus on the legal aspects of startups and the internet industry. He represents clients in the M&A deals, investments, and corporate structuring as well as in projects regarding technology transfer and their licensing in cross-border transactions. Participated as an advisor in legal reform programs in several Eastern-European countries.